Education equipment
At the National Basic Education Equipment Work Conference held in November 2015 the government outlaid the major objectives for the basic education equipment work during the "13th Five-Year Plan Period". These objectives were to "perfect the standards, strengthen the infrastructure, wisely allocate equipment and meet schools' demands for teaching, education and general needs" and to "serve the development of teaching, promote the further application of educational equipment for subjects and to implement the opening of laboratories and special classrooms to all students all day long.
Under the effective impetus of national policy, Winshare established the Education Equipment Center in March 2016, officially developing the education equipment business.
The Winshare Education Equipment Center specializes in providing the country with standardized discipline-specific products and programs. By breaking the traditional idea of having hardware facilities as the core, Winshare aims to provide solutions for classroom teaching and to offer sustainable services for professional personnel and educational institutions from kindergartens through to high schools.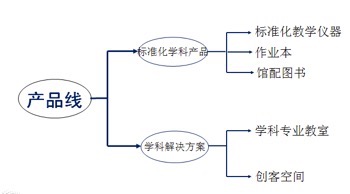 Relevant products and services provided by the Winshare Education Equipment Center:
1.Standard discipline products
Standard teaching apparatus: equipment and instruments for daily education in schools from kindergarten to high school, comprising desks and chairs, teaching equipment for Music, P.E. and Art, as well as physical and chemical instruments. These apparatus conform to the AAA Standards, and national standards and specifications for the teaching apparatus industry.
Exercise books: exercise books are made of environmentally-friendly materials. The quality is much higher than the national standards and is able to meet the requirements of the school.
Library books: tens of thousands of kinds of books are provided to meet the requirements of school libraries of different scales.
2.Discipline solutions
Special discipline classrooms: solutions are provided to establish special discipline classrooms that are equipped with modern instruments, rich discipline teaching resources, and an all-round service system to meet the requirements for special discipline education.
Maker Space: in accordance with teaching outlines and the educational ideas of Maker Space, use 3D printers, VR and Scratch technologies and equipment, as well as correspondingly feasible courses to meet requirements of different schools.