China Publishing Today
China Publishing Today, first issued on January 8th 2006 and managed and operated by Xinhua Winshare Publishing and Media Co., Ltd., is a specialized vertical sector media that caters to the publishing industry chain. Established under the approval of the State Administration of Press, Publication, Radio, Film and Television, China Publishing Today is recognized and hailed by industry peers due to its incisive and down-to-earth reporting style, having developed an influential brand and an industry-focused media greatly favored by government decision-makers, industry participants and researchers at various segment of thepublishing industrial chain.
In an era when mobile internet is undergoing rapid development, digital media changes with each passing day andtraditional publishing and media industry is about to be transformed. Thus, China Publishing Today has shifted its business model from solely publishing newspaper to a new type of newspaper publishing-based industrial and economic media agency with Internet-company characteristics and integrated with website, Weibo microblog, WeChat, e-newspaper and third party content platform.
In 2014, China Publishing Today initiated the most extensive round of revision since its first release. The China Publishing Today, after the new changes, is distinctively characterized as a "newspaper in journal form" and based on a fundamental philosophy of "focusing on innovations in publishing and media industry and serving the improvement of the publishing and media industry". China Publishing Today persist in presenting only one cover person and only one in-depth content focus per issue so as to deliver industrial information service with "souls," "standpoints" and "highlights". Paper-based releases are published in four pages and 24 layouts (32 layouts or 40 layouts for special edition) on every other Sunday. The paper-based versions are made usinglight coated paper with color printing that combines the textural advantages of both printed newspaper and journal paper, which is a unique feature and one remarked by peers in the industry.
At present, China Publishing Today has developed a new media product cluster that has integrated website, Weibo microblog, WeChat, e-newspaper and third party content platform. In addition to paper-based newspaper, it also runs the following official channels for content products release:
WeChat: China Publishing Today (ID: cptoday)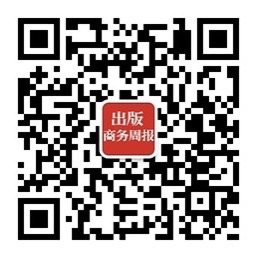 Weibo Microblog: China Publishing Today
Headline: China Publishing Today
E-newspaper: China Publishing Today
China Publishing Today (Web version):http://www.cptoday.cn
China Publishing Today (Wap version):http://http://m.cptoday.cn
Moreover, in the context of integrative development, the website baotiao.net was launched online in 2015, which will act as a part of the new media program of China Publishing Today.
The website baotiao.net focuses on content industry innovation and is a content industry tech media with souls, standpoints and highlights. Highly focused on the publishing industry, Baotiao pays close attention to the development status and trends incopyright-based content industries like online education, digital publishing, digital reading and new media. Baotiao also reports on innovative programs and entrepreneurs in the industry, tracks the development trends of these innovative programs and entrepreneurs, shares innovation opportunities for and successful experiences in innovative and entrepreneurial programs, summarizes lessons learned through innovation and business startups, and creates various forms of online and offline events forexchanges and matchmaking between innovative and entrepreneurial programs and industrial chain upstream and downstream resources.
The souls: focusing on content industrial innovation; the standpoints: being an objective and impartial observer in the industry and rejecting paid reporting; the highlights: persisting in in-depth reporting and creating unique value for the industry.Official channels for product release of Baotiao include: