Sichuan Lexicographical Publishing House
Sichuan Lexicographical Publishing House is the only professional press for reference books in western China. Since its establishment from the former Chinese Dictionary Compilation Department in June 1985, the House has become the leading publisher of different categories of reference books and encyclopedias, and has been named an Advanced Collective of the National News Publishing System, an Outstanding National Publishing House, and a 2011-2012 Important Enterprise for National Culture Exports.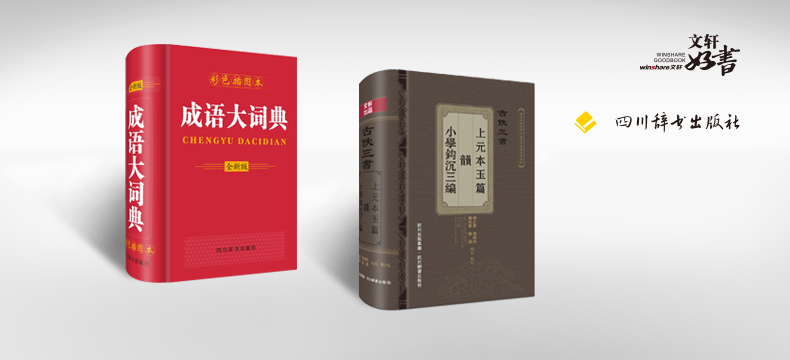 In accordance with the objective of promoting culture and compiling top-quality dictionaries, the House has published nearly 2,000 reference books. The publication of the world's largest and most authoritative Chinese Dictionary was a milestone in the history of China's key cultural projects, and Chinese language and characters. The dictionary, praised as "the Kangxi Dictionary of the People's Republic of China", has been successively awarded the National Book Award, National Dictionary Award, and the Chinese Best Publications Award. More than 100 of the press's books have won a great many prizes, including Dictionary of Oracle Scripts; Bronze Inscriptions; Seal Scripts and Official Scripts; The Chinese Encyclopedia of Islam; An Encyclopedia of Chinese Primitive Religions; and An Encyclopedia of Yellow River Culture. Moreover, numerous reference books, including Idiom Dictionary; Oxford Student's English-Chinese Dictionary; Chinese Idiom Dictionary; Ancient Chinese Dictionary; Modern Chinese Dictionary; Xinhua Dictionary for Elementary School Students; and Xinhua Idiom Dictionary for Elementary School Students, have been reprinted year after year as obest sellers.
By following the principles of professionalism and market-oriented development, Sichuan Lexicographical Publishing House will continue to publish excellent books and do its best to become one of the best reference book publishers in China.