Sichuan Education Press
Established in 1983 as the largest publishing house for elementary and secondary schools, and an important publishing base for academic books in southwestern China, Sichuan Education Press specializes in the publication of teaching materials and supplementary books for works on educational theory, scientific and cultural compositions, and popular science. With assets of approximately RMB 1 billion, in 2014 the company was the fourth biggest in China according to a comprehensive assessment of the overall economic scale of local book publishers.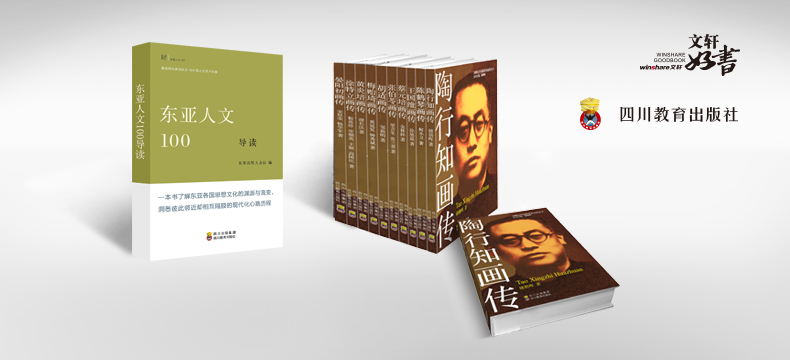 Since its inception, the company has published over 500 national and local-level teaching materials, and won more than 400 national and provincial awards. These include history and elementary school English textbooks that have been written according to the curriculum standards for compulsory education, and used and highly acclaimed in many provinces and cities across China. It has also published several multi-volume series and important books, including "Series: Reform and Experimentation in Elementary and Secondary Schools", "Series: Modern Educational Theories", "Series: Highlights and Difficulties in Education in China", The Complete Works of Tao Xingzhi, A History of Western Educational Ideas, "Series: A Guide To 100 Literary Masterpieces for Elementary and Secondary Schools", "Series: Exploring Chinese Civilization", "The Wisdom of Scholars and Philosophers in the Pre-Qin Period", "Series: A Study of Modern Physical Science", "Library of Scientific Thoughts", "Series: Mathematics, Philosophy, Culture and Educaiton", "Series: High-Tech Books for Secondary School Students ", "Biographical Paintings of Chinese Educators in the 20th Century", "A Guide to 100 East Asian Humanistic Writings", What Makes China A World Power? Trade Wars, Abominable Deeds at the Foot of the Snow-Capped Mountain, Mental Health of Contemporary Chinese Adolescents and Educational Countermeasures, and Glory on the Sea of Ice.
By continuously disseminating culture and serving education, the company strives to remain professional, market-oriented and entrepreneurial, and do its best to create a first-class brand and distribute quality books.