Sichuan Science and Technology Press
Founded in December 1982, Sichuan Science and Technology Press is an integrated local science and technology publishing house. The Press publishes two magazines, Discovering Nature and Health & Nutrition and also owns the subsidiary company "Huake Audiovisual Publishing House". Since its inception, Sichuan Science and Technology Press has always upheld the objectives of promoting scientific spirit, boosting scientific and technological advancement, popularizing scientific knowledge, and promoting traditional culture. It publishes professional, refined and unique books and magazines. The company has been elected to the National Advanced Group of Scientific Popularization, Sichuan Provincial Advanced Group of Scientific Popularization and Sichuan Provincial Advanced Group of Activities on Bringing Culture, Science & Technology and Health to Rural Areas. It has made significant contributions to scientific and technological progress in China and the development of the western region of China, particularly in the construction of the local economy.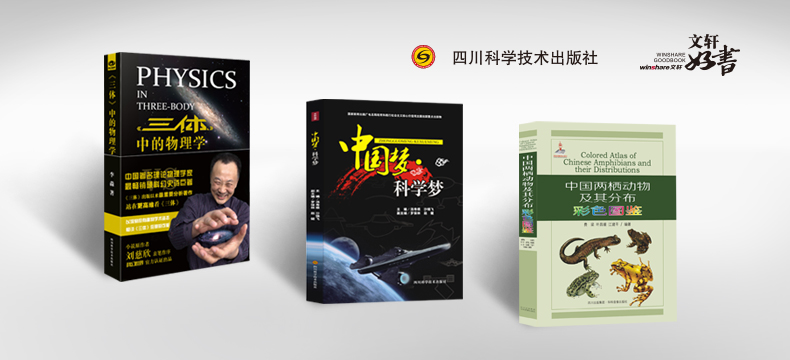 Over the last few years, the company has used the resources of its subsidiary company and two magazines to create an interaction between books, CDs and periodicals. On one hand, it focuses on high-level scientific and technological monographs to create excellent works; on the other hand it explores everyday life in order to create best-selling books. It has consolidated and intensified its productions lines in the fields of scientific and technological monographs, popular science and science fiction, health care, catering and tourism, traditional medicine, and "three-agriculture". Among these, science fiction, Sichuan Cuisine and traditional Chinese medicine have topped the market for years, which has promoted the company's core competitiveness and further strengthened its capabilities. For a number of years the company has been rated as an advanced collective of Xinhua Winshare Publishing and Media Co., Ltd. Many of its books have won national awards, including The Colored Atlas of Chinese Amphibians, which was granted the Chinese Government Award for Printing, and The Colored Atlas of Macro Fungi in China. Many of its other books have been selected for the "Three 'One Hundred' " Original Books Publishing Program, including The Science of Science Popularization, Integration of Scientific and Technological Resources for Cross-Regional Technology Relief, Colored Atlas of Chinese Amphibians and Public Accident Emergency Medicine.
In development planning, the company will follow the strategy of rejuvenating China through science and technology, and stimulating innovation by releasing competitive works on science and technology. It will build a strong science and technology publishing house in western Sichuan and throughout China.