Sichuan Children's Publishing House Co., Ltd.
Founded in October 1980, Sichuan Children's Publishing House Co., Ltd. is a leading source of children's books, magazines, e-books and audio-video products, with a catalogue that covers ideology and morality, literature and art, popular science, education for all-round development, preschool enlightenment, reading materials for home education, cartoons and comics, and educational games.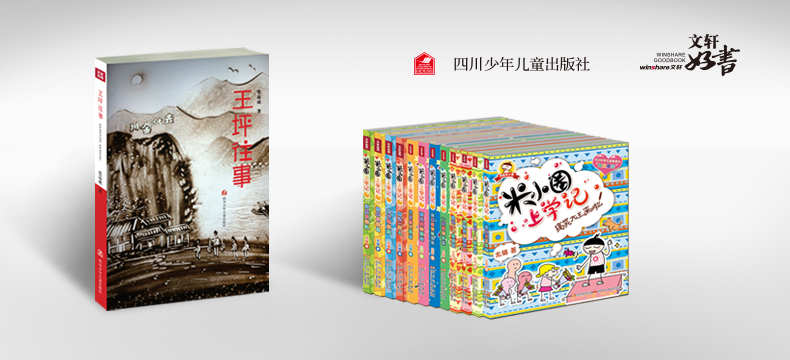 The company is dedicated to promoting the ideological and moral growth of adolescents. This wide-ranging mission includes upholding civilization and serving the young, follow the principle of being energetic, beneficial, serviceable and enjoying reading and direct the publishing work with the thought of cultivating brands, stimulating innovation, laying stress on efficiency and serving readers.In the more than 30 years since the company was established it has published more than 10,000 children's books, with a circulation of more than one billion. Over 800 books have received prizes, such as the "Five 'One' Project" Excellent Book Award (a good book, a good TV series, a good play, a good film, a good article) launched by the Propaganda Department of the Central Committee of the CPC to develop socialist culture and ethics, the special prize of the National Book Awards, the China Book Award, the "Three 'One-Hundred' " Excellent Original Books Award, the Bing Xin Prize for Children's Books, the Song Qingling Gold Award for Children's Literature, and the Top 10 Books in Sichuan Province. The company has published a number of long selling and best selling books, as well as high-quality books with nationwide influence like Boonie Bears, Minions and Painted Museum of Disney Animations. For three successive years the company was granted the title of "outstanding publisher" by the State Administration of Press, Publication, Radio, Film and Television of the People's Republic of China (SAPPRFT).
In the face of intense market competition, the company conducted an in-depth market survey in order to clarify its orientation and has succeeded in balancing the relationship between scale and benefit, and between inheritance and innovation. Based on competitive products, details and originality, it has reduced the quantity of mediocre books by making mainstream books its flagship product, competitive children's books its backbone, best sellers its goal, and long sellers its foundation. In addition, it has been proactively developing high-quality books and cultivating relationships with first-rate culture companies and sister publishing companies in China, striving to form a publication pattern that attaches equal importance to best selling and long selling books.